As well as i-Lipo, we also offer the following beauty treatments:
Beauty Angel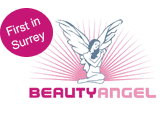 Prices for Beauty Angel
10 treatments - £125
15 treatments - £175
20 treatments - £200

Suitable for all skin types, the Beauty Angel ELT equipment stimulates the skin to naturally build collagen and elastin for a significant reduction in the major signs of visible ageing.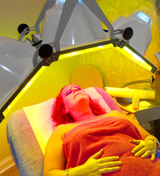 Skin cells regenerate up to 150-200% faster and there is an improved supply of oxygen to the skin. After only one session, the Beauty Angel ELT promotes a radiant complexion. Skin looks brighter, refreshed and with a youthful glow. Enjoy the calming and tranquil experience
from the therapy, as you relax in the
pleasant, mood enhancing light.


For more information, visit our Beauty Angel page
Sunbed

Prices for Sunbed
6 minutes - £6
9 minutes - £8
12 minutes - £10
15 minutes - £12
60 minutes - £45 (includes complementary vibration plate)
The new "0.3" w/m2 compliant sunbed at Lisa's gives customers a deeper, longer lasting tan that is safer and gentler on the skin.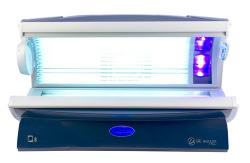 The output of this new generation in tanning lamps provides a higher UVA content than older equipment and allows for longer sessions and beautiful tans.
Botox Treatments
Lisa's now offer Botox treatments by appointment only.

Botox is the quickest and easiest way to remove unwanted lines and wrinkles. At Lisa's, our treatments are performed by Wendy Preston. Wendy is a qualified nurse of 32 years, 10 years experience in aesthetics, trained in Harley Street and an independent prescriber.

For prices or more information about our Botox treatments,
please call 0208 393 8688 or email lisa@i-lipo4u.co.uk
Vibration Plates

Prices for Vibration Plates
20 sessions - £25

Complementary vibration plate sessions are included with i-Lipo and Beauty Angel treatments
Vibration plates have been causing a real stir in the fitness market for some time now.
A 15-minute stint on the Power Plate machine is said to be equivalent to 60 minutes' conventional exercise. The benefits of using a vibration plate include:
improvements in flexibility
toning
weight loss
stimulate better blood circulation
We always recommend a session on a Vibration plate after an i-Lipo treatment (This is complementary to all i-Lipo customers).
For more information or to book treatments,
please call on 0208 393 8688 / 07789 434 006 or email us at lisa@i-lipo4u.co.uk