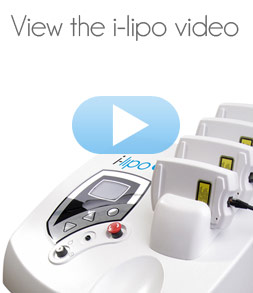 After feeling a bit down having gained a few pounds, I decided to take the plunge and give the I-Lipo a go. Four weeks on, I'm thrilled with the results and feel back to my old self again and just in time for my holiday. Thanks Lisa xx
Natalie from Chessington
I finished my 8 sessions, 2 per week, on 10th Aug and the results are astonishing. During that month I ate clean and trained at the gym after each session. A month before I started the 8 session course I was at 99 cm waist. I am now 93.5 cm :)

I can definitely recommend this to anyone looking to maximise results.

So thank you Lisa! Your service was amazing with friendly and relaxing atmosphere!
Dimitri from Sutton
Just to drop you a quick line thanking you for the i-lipo sessions. You certainly make inch loss a pleasure. After years of persevering with exercise and diet, i-lipo has shifted that stubborn abdominal fat that I had found impossible to lose. I've dropped two dress sizes and am looking forward to my beach holiday in two weeks time and wearing a bikini - something I never thought I would do again!
Clare from Wallington
A fabulous, relaxing way to lose inches with the minimum of effort. All done in a relaxing atmosphere and amazing to see instant results. I have lost 30 cms in total from the three areas measured and have maintained this lose with healthy eating and normal excercise. Lovely Lisa thank you!
Jess from Tadworth
After having only 4 treatments before going on holiday, I can honestly say it was the most comfortable I have been wearing a bikini! I lost after every treatment & felt so much better for it. I only wish that I started earlier & had all 8 before going away but even just half way through the course made such a difference. From first meeting Lisa she was lovely & put me at ease instantly.
I'm looking forward to having more!
Kerry from Cheam
I had 3 sessions with Lisa and was really rather sceptical as to what the results would be but was pleasantly surprised how noticable it was. Having lost over 4 stone and having 2 children i wanted to tone my tummy area. The process was quick and was painless and Lisa quickly put me at ease. My excess flab is definately less and overall i was really impressed with the procedure.
Hope to possibly have more in the future.
Yvonne from Stoneleigh
Thanks Lisa, After 5 out of my 8 treatments I am back in my favourite jeans. Delighted!
David from Kingston
Really pleased with the results from my i-lipo sessions. So glad I decided to do this before I go on my holiday.
Jan from Epsom


How does it work?
The i-Lipo emits low levels of laser energy, which creates a chemical signal in the fat cells, breaking down the stored triglycerides into free fatty acids and glycerol and releasing them though channels in the cell membranes. The fatty acids and glycerol are then transported around the body to the tissues that will use them during metabolism to create energy.

This process of fatty acid release is a natural response of the body when the body needs to used stored energy reserves, thus i-Lipo is not creating any unnatural reaction in the body nor does it affect or damage any surrounding structures such as skin, blood vessels and peripheral nerves.

A period of exercise post treatment will ensure the complete metabolism and thus elimination from the body of the freed fatty acids.
Why i-Lipo?
The i-Lipo system has many advantages over other similar systems. Here are just a few!
Clinically proven
Independent clincal studies have shown i-Lipo to be, in some cases, comparable to results achieved by liposuction. Ultrasound imagery shows up to 30% reduction in the fat layer depth after just one treatment. Additional treatments improve results further. Results can be seen immediately after each treatment as the fat cell contents are released. Light exercise post treatment can accelerate the removal of the released fat.
Affordable treatment
Compared to surgical liposuction and other Ultrasound or laser techniques i-Lipo is much more affordable with similar results.
Safe and Painless
i-Lipo uses low levels of visible red laser light to create a safe and painless bio-stimulation effect in the targeted fat tissue. This stimulation is of the normal chemical pathways which the body uses to free up energy resources when required, so i-Lipo does not produce any abnormal effects in the body or damage body tissue such as cells, blood vessels or neighbouring nerves or vital organs. The treatment can be performed on all skin types and body areas where unwanted fat is stored and you can return to normal activity immediately after treatment.
Immediate results
Results can be seen immediately after treatment. Typically a 2-4cm loss in abdomen circumference can be achieved with every treatment. A course of 8 treatments is recommended over 4 weeks with 2 treatments per week.
Targeted fat reduction
i-Lipo can target fat reduction in specific problem areas. By positioning the laser pads on the target area such as chin, upper arms, abdomen or thighs fat can be broken down and removed specifically from that area. This is a big advantage over diet and exercise which can reduce overall body fat but not shape individual areas.
For more information or to book treatments,
please call on 0208 393 8688 / 07789 434 006 or email us at lisa@i-lipo4u.co.uk