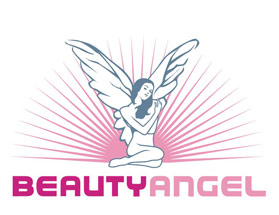 Reduces wrinkles and fine lines
Fades age spots
Promotes hair and nail growth
Helps diminish stretch marks and scars
Helps with Psoriasis, Acne, Eczema and other skin problems
No tanning or invasive methods
Gentle relaxing treatment
Lisa's is proud to be one of the first salons in the UK to offer Beauty Angel skin treatments.
What is Beauty Angel?
The revolutionary Beauty Angel Energising Light Technology (ELT) therapy makes your skin produce its own collagen, hydration and elastin resulting in a younger, refreshed and revitalised appearance. You will notice that you have a glow after only one session.
As you lie under the relaxing golden light, the Beauty Angel ELT can also treat puffy eye bags, fine lines and wrinkles, fade age spots, promote hair and nail growth, help diminish stretch marks and scars, help with skin problems such as acne and give you a wonderful sense of wellbeing.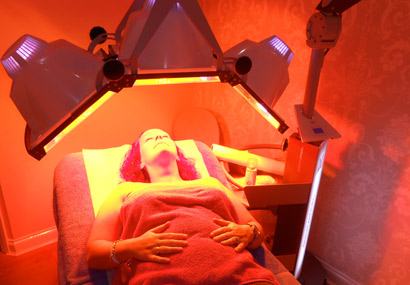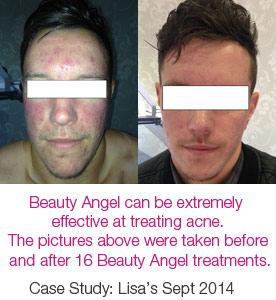 The ELT uses no Botox, UV, surgery or harsh, invasive techniques to give you natural, collagen regeneration. After only one session you will feel refreshed, look brighter, have a visible glow and feel hydrated. It is perfect for hydrating dry, lifeless skin. Skin looks plumped from blood circulation. There is no tanning or invasive methods, you simply relax under the golden light.
I tried the beauty angel light therapy at Lisa's quite sceptically really and was amazed at the results. There are so many benefits apart from lying down for 15 minutes which is of huge benefit for those of us with busy lives! After the first couple of sessions I noticed an improvement in my skin, the bags and lines had virtually disappeared and my nails were amazing which was an added bonus.
Cathie from New Malden
Prices for Beauty Angel
10 treatments - £125
15 treatments - £175
20 treatments - £200

For more information or to book treatments,
please call on 0208 393 8688 / 07789 434 006
or email us at lisa@i-lipo4u.co.uk